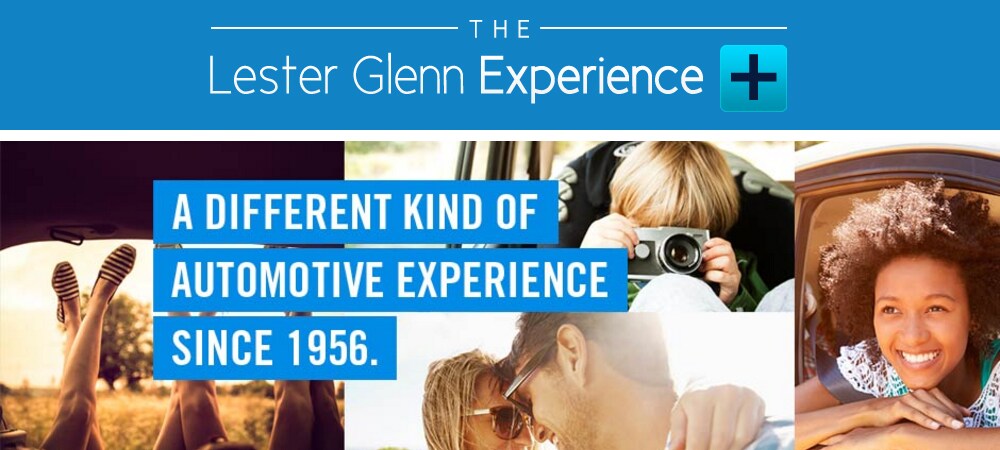 The Lester Glenn Collision Center is rapidly growing and we are in need of well-qualified individuals to fill certain positions. 
We consider all applicants without regard to race, color, creed, religion, sex, ancestry, national origin, age, marital or veteran status, or the presence of a non job-related medical condition, handicap or disability, or any other legally protected status.
Please click on the appropriate link below to learn more about the current openings at the Lester Glenn Collision Center.
Interested in joining the Lester Glenn Collision Center team? Please click the link below to apply.
ABOUT THE LESTER GLENN COLLISION CENTER EXPERIENCE
PASSION & DEDICATION
From the minute you walk through our door, you become a member of the Lester Glenn Family. As a guest in our home, we want to ensure you are comfortable and receive the best experience possible. The Lester Glenn Experience is our ongoing dedication to customer service that extends far beyond the day you purchase your vehicle. We are dedicated to serving you and your family for all of your current and future automotive needs, just as we have been since 1956.

WHAT WE VALUE
1. Creating the most positive, team-oriented work environment possible: This environment will not only attract and keep quality individuals, but will help each person achieve his/her personal best.

2. Forging partnerships with like-minded companies and individuals: Such companies and individuals must share the same passion for customer satisfaction and appreciation, and must be transparent and responsible in their actions.
3. Treating everyone fairly - with respect and integrity: We do not look to take advantage of customers, employees, or vendors. We will be fair and we expect fairness in return
4. Respecting our own success: We hope to be successful, but will only achieve and maintain success if we remain humble and respectful of our customers and each other
5. Listening to every idea: We are not perfect. We must always be willing to change and grow
See What the Experience is All About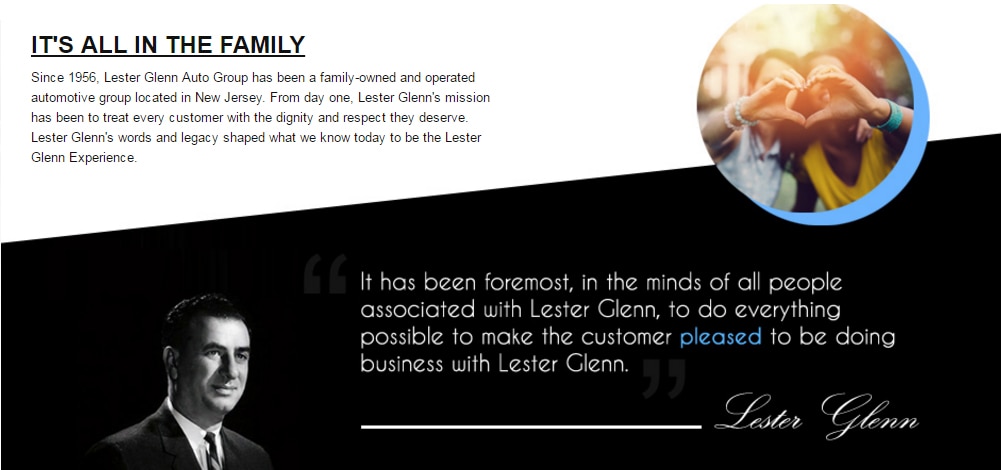 PEOPLE ARE TALKING ABOUT THE LESTER GLENN COLLISION CENTER EXPERIENCE...





I just wanted to take this time to express my appreciation for the outstanding service my son and I received at the Lester Glenn Auto Body Shop in Toms River. Dan Paganelli and his team went the extra mile in providing us great customer service. My sons Dodge Charger was in for auto body repair recently. The car was repaired in the length of time they indicated and we were very happy with the quality of work. From start to finish the process was effortless. Also, my son was in need of a car rental and that too was handled in a professional and timely manner. I am very happy I choose a NJM Direct Repair shop as in Lester Glenn and will do so again in the future.



Karen Z.
Lester Glenn Customer